Moti Ram Rathi
Managing Director
The team at Nitigya Buildcon Pvt. Ltd. is committed to deliver beyond the expectations
of our client with maintaining the utmost quality. As the Managing Director of Nitigya
BUildcon Pvt. Ltd. as the company is now Known, I'm Proud that we have developed
into a well-known and well-respected civil construction company that has rich
traditional values along with a proud heritage. We have been fortunate to carry out a
number of prestigious projects for prestigious clients in each of our divisions. This
shows our ability to undertake all kinds of projects from designing and building. I along
with the entire team invite you to the world of Nitigya Buildcon Pvt. Ltd.
Nitin Rathi
Director
I would like to take this opportunity to mention our company's values. From ourinception, we worked toward providing our clients with strong and durable solution for all their construction needs.we aspire to grow stronger by serving our clients & the industry in best possible manner because we strongly feel that if our clients are satisfied and are growing,in turn we will also grow.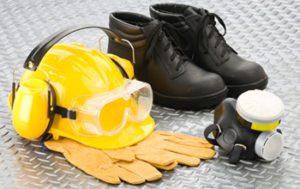 The health, safety and welfare of all staff, sub-contractors, clients and visitors is significantly important to Nitigya Buildcon Pvt. Ltd. and it is our intention to strive for excellence in the effective health and safety management of all construction sites under our control.
We also aim to effectively mitigate all hazards arising from our facilities, activities and site specific environments.
"Our staff is our most important asset"
Interested in joining the dynamic, vibrant and highly motivated team at Shri Balaji Buildmate Pvt. Ltd.
We are constantly looking for new staff with a range of skills to join our ever-expanding team.
At Nitigya Buildcon Pvt. Ltd. we have an energetic and highly motivated team who enjoy completing projects to the highest of industry standards.
Currently, we have approximately 320 staff in our team with a wide range of experience and skills to ensure we can successfully deliver on any project.
At Nitigya Buildcon Pvt. Ltd. we fully believe the adage "Your staff are your most important asset". We realize that the personal and professional development of our team is imperative in ensuring the successful delivery of projects, and thus the success of our business.
To maintain the highest levels of professionalism, integrity, honesty, and fairness in our relationships with our suppliers, subcontractors, professional associates, and customers.